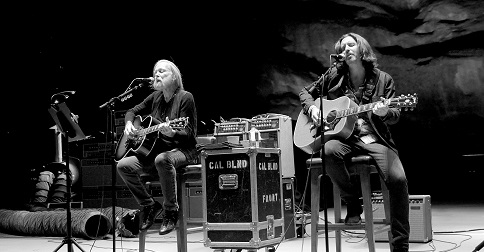 Before Gregg gets back on the road in June 2017, his band will stay busy with projects of their own, tours, and studio projects with other iconic musicians.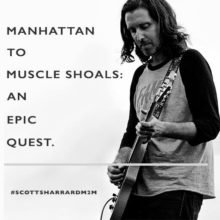 Scott Sharrard is continuing his musical quest by chasing down his roots in Muscle Shoals and Memphis.  Collaborating with iconic musicians such as David Hood, Spooner Oldham, Chad Gamble, the Hodges Brothers, and Howard Grimes, Scott and his Brickyard Band are excited to share this journey with music lovers in 2017, and you can join the ride HERE.  Stay tuned for album release details, and in the meantime, you can learn about his technique when approaching the Allman's catalog HERE, follow his socials while on the road HERE, and keep an eye out for a special documentary to be released called Sidemen: The Long Road To Glory."
Peter Levin is celebrating a Grammy nomination for a track he played on with the Blind Boys of Alabama.  "Motherless Children" was produced by Jason Isbell and recorded at Fame Studios in Muscle Shoals.  Peter has also been working on a full length studio album of his own, an organ record with special guests, and will be playing live with The Blind Boys of Alabama in late January / early February.  Keep up with Peter on his website.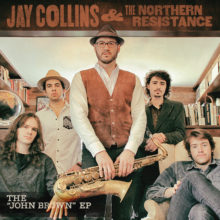 Jay Collins has a new recording, "The John Brown EP" that is available on iTunes.  You can buy a CD at CDBaby.  Take a listen on Soundcloud.  On Feb 11th at Levon Helm Studios, in Woodstock, NY, he is hosting a "Tribute to Leon Russell" featuring many special guests including Scott Sharrard of the GA Band, and, former member and ABB "family" keyboard player Bruce Katz (from Butch Truck's bands).  Find more information about the tribute here www.levonhelm.com and keep up with Jay on his Facebook page and website.
Art Edmaiston is in demand at home in Memphis playing with several bands in various musical genres, as well as being a valuable session player in Memphis's recording studios.  Art is a member of the hard-driving organ quartet called the "Joe Restivo 4" and "swamp-soul" band "Marcella & her lovers".  Along with trumpeter Marc Franklin, Art plays tenor saxophone in the newly-formed 10 piece classic Rhythm & Blues band known as the "Love Light Orchestra" which recreates the music of Bobby "Blue" Bland, B.B. King, Junior Parker and other blues artists from the 1950's/60's.  You will also find Art on the "Legendary Blues Cruise" with Grammy winning Terrance Simien.  Keep an eye out for releases from Art's projects.  We'll keep you posted.
We'll keep you posted on what Brett Bass and Marc Quinones have going on as much as we can keep up with these incredible musicians.  Keep in touch!