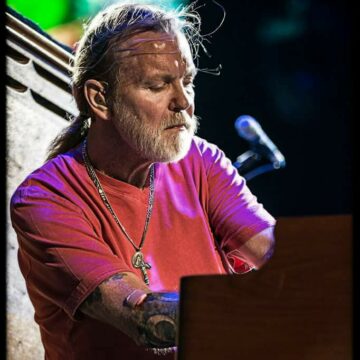 On this 5th Anniversary of Gregg's passing, Gregg's musical legacy is alive and well.  Fans across the world continue to engage with Gregg's music and celebrate him as the iconic singer and songwriter that he was.  Celebrate Gregg today listening to this Gregg Allman Legacy playlist on Spotify!
---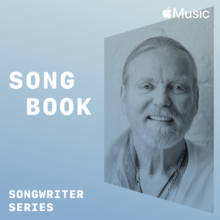 Helping keep Gregg's music and songs alive and well reaching new audiences, fall of 2021 saw Gregg's team partner with Sony Music Publishing to promote his music across the globe.  The Sony team championed Gregg with Apple Music adding Gregg to Apple's new platform highlighting songwriters.  See Gregg's Apple Song Book HERE.  Hear Gregg and other artists rendition of his songs.
---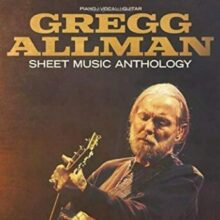 Hal Leonard published Gregg Allman Sheet Music Anthology featuring 17 favorites written by Gregg arranged for piano and voice with guitar chords and full lyrics.
---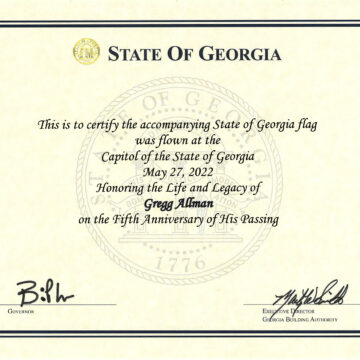 In honor of Gregg on this 5th anniversary of his passing, Gov. Brian Kemp of Georgia has officially recognized and commended his legacy on behalf of the State of Georgia. To mark the day, the Georgia state flag will fly at half mast over the Georgia State Capitol in Atlanta in honor of Gregg from 12:01am to 12:00pm. That flag and commendation will then go to live at The Allman Brothers Band Big House Museum in Macon, GA.
Make sure you are signed up for updates from Team GA to hear about great projects in the works.  You can also keep in touch on Facebook, Instagram or Twitter!